Merchant Processing Guide
Welcome to the Merchant Processing Guide! If you are one of the many merchants, bookkeepers, accountants, CFOs, CTOs even CIOs who visit this site looking for straightforward answers on credit card processing, you have come to the right place. My goal is to take all the mystery and confusion out of what many feel is an unnecessarily complicated industry.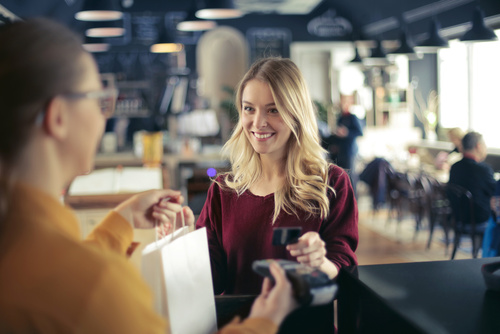 We can help businesses increase their profit margins by reducing their credit card processing cost to ZERO in most states.
Some agents are not up to date on the latest developments in credit card processing regulations and as a result the merchant suffers. For instance, the majority of states now allow merchants to pass the credit card processing fees onto the customer as long as certain steps are followed that comply with the rules set by the major credit card brands, and WE PROVIDE THAT SOLUTION. Please contact us to see if your state allows passing on of credit card fees to the customer and we'll handle the rest.

If one of your responsibilities is to review the monthly credit card processing statement for a business and you have trouble making sense of it all and what the charges actually mean, you are not alone. Did you know that there are a number of different ways that a credit card processing company can actually prepare a monthly statement from a very simplified format to a very detailed format?

Something as simple as just trying to figure out your "effective rate" (dividing your total processing costs by your total credit card charges in a given month) can be a complicated matter, when it should be apparent on the very first page. Joseph LaRocco has advised numerous business of all sizes and industry sectors and written articles on the new industry hot topic of zero cost credit card processing, which is considered by many to be a game changer in the electronic payments industry.
My years of experience in the industry have lead me to believe there are basically two reasons why credit card processing, often referred to as merchant processing or merchant services, is often complicated and confusing.

Why is Credit Card Processing so Complicated?

Actually, its not complicated.
Two main reasons it just seems that way and why we put together this merchant processing guide:
     1.  Some sales agents are not properly trained and lack experience. Sales agents in the merchant processing industry should be properly trained and this training is not as simple as a one week crash course. Although merchants don't need to know everything about the credit card processing industry, sales agents should.
Some independent sales organizations that hire new recruits often are more focused on sales and performance and don't spend the time on training. This results in sales agents misinforming business owners on things like pricing, lock-up agreements, early termination fees, EMV requirements, POS (point of sale) systems and preventative credit card fraud measures.
     2.  Some sales agents intentionally withhold information or actually mislead merchants regarding such things as pricing and equipment leases. Most of the fees and costs associated with credit card processing actually go to the card brands and banks issuing the credit cards. Those fees are referred to as "interchange rates", which are based on the type of credit card being used, such as rewards cards, travel cards or corporate cards, to name a few. The other fees also going to the card brands and banks are called card association fees.
The processor and sales agent get a smaller portion. It is the agent's job to make sure the merchant is properly priced based on the industry category the merchant falls into and explain the pricing so the merchant clearly understands the rate being paid. 
How to use this Merchant Processing Guide
The basic categories of this Merchant Processing Guide are listed in the left column.  Although there will be many topics and sub-topics covered the main categories are credit card processing, POS systems, EMV solutions, fraud protection and online payments.
The information contained this Merchant Processing Guide will be updated from time to time, but don't hesitate to give me a call or email me with questions you may have or to see if I can help you save money on your current processing costs, get out of a multi-year contract or avoid an early termination fee.  I'm glad to help.
Powered by NXGEN Payment Services, a Registered MSP/ISO of Elavon, Inc. Georgia.