EMV Solutions
There are numerous EMV solutions available to merchants today when it comes to credit card processing. The EMV liability shift occurred on October 1, 2015, and shifted credit card fraud liability to merchants, if they did not update their credit card terminals or POS systems to handle chip processing.  "EMV" stands for EuroPay, MasterCard® and Visa® and European based business have been using this technology years ahead of the US and it was proven to significantly reduce credit card fraud.

Although EMV compliance is not mandatory, in order to meet EMV compliance requirements, businesses need to have an EMV enabled terminal or POS system that allows the new computer chip cards to be inserted into the terminal, rather than being swiped.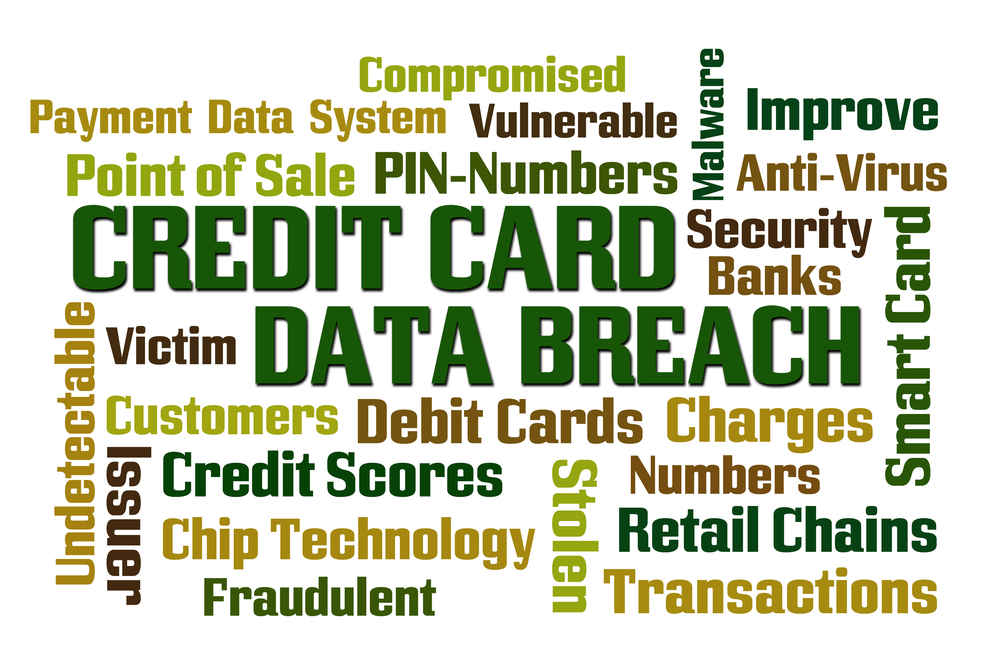 Between 2004 and 2010, U.S. credit card fraud rose 70%, while statistics showed that debit card fraud also rose. Interestingly, cards using a signature for verification accounted for 91% of the fraud and cards using a PIN for verification accounted for only 9%, making this a very important tracking statistic for the payment card industry. 

POS Systems and EMV Solutions
There are numerous POS systems on the market today. Some have been on the market for years and demand a large market share, like Micros which was acquired by Oracle and Aloha which was acquired by NCR (National Cash Register). Both of these companies were late in supplying their customers with integrated EMV solutions, and when they finally did, the solutions were more expensive than other solutions on the market today.

For instance, the Talech POS system is very reasonably priced and provides not only an integrated EMV chip card reader, put also provides a pay at the table solution for restaurants that are looking for that feature as well. Pay at the table is catching on more and more as restaurants see how easy it is and how it saves time. Pay at the table means the waiter or waitresses doesn't have to go back and forth several times to handle the credit card transaction and tip adjust is done automatically rather than manually, saving even more time.
The Cost of EMV Solutions
Although meeting the new guidelines for the EMV liability shift is not mandatory, each business should consider the risks of noncompliance, which can be significant.

A good example would be merchants that sell big-ticket items and have had to deal with instances of credit card fraud in the past. The merchant will probably not want to risk a large chargeback that would cost him the loss of merchandise as well. The cost of upgrading a terminal greatly outweighs the EMV financial liability the merchant would suffer. Many sales agents, including us, will let you use a terminal for free as long as you use their processor. But what about upgrading an expensive POS System, that can cost thousand of dollars.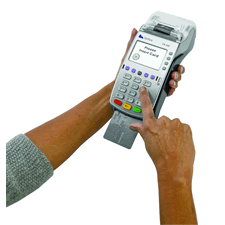 If you are tired of your old legacy system and the amount it would cost to integrate an EMV solution that the POS company and sales agent should be giving you for free, then you can always just add a stand-alone credit card terminal like the Verifone VX520, which will cost you less than $300, unless your sales agent will give you one for free. It would be integrated but it will reduce your risk and is the least expensive solution on the market today. If you are an online or e-commerce merchant, you may want to check out our online business credit card processing tips.

Also, merchants with older POS systems may want to check the current market for new offerings which will allow them to (a) save money when replacing their POS system; (b) provide more versatility while being easy to use; (c) and allow a gift, loyalty and promotional software program to help them increase revenues and customer retention.
Even smaller businesses would be foolish not to upgrade based on the overall cost of upgrading. The liability risk is too much, especially since in addition to chargebacks they could face steep fines imposed by MasterCard® and Visa®.
Non-EMV Terminals Are Being Closed Down
Some processors are already beginning to phase out terminals signaling an end of life for non-EMV terminals. While customers will still be able to process transactions on their terminals, the older technology will no longer be supported, and file builds and downloads will also become unavailable.

Credit Card Terminals being phased out:
Hypercom T7 Line (T7P, T7Plus, T7PlusP)
Verifone Omni 3200/3200SE
Verifone Omni 3210/3210SE
Verifone Vx610
Hypercom M4230/T4230
Verifone Omni 3730
Verifone Omni 3730LE
Verifone Omni 3750/3750IP
Hypercom T4205
Hypercom T4210
PIN Pad 1300
Verifone Vx510
Verifone Vx570
PIN Pad 1000SE
RDM Synergy II
EMV Solutions Adviser
Our team acts as a trusted EMV solutions adviser to businesses of all types and sizes, including large restaurants, retail shops, dry cleaners, the pet care industry, the healthcare industry, non-profits and technology companies. Feel free to give us a call and see how we can help you.

  Powered by NXGEN Payment Services, a Registered MSP/ISO of Elavon, Inc. Georgia.