Best EMV Solutions
The best EMV solutions are those that are low cost and provide integration with your existing system. Integration is important because if they are non-integrated it will cause you and your staff more time and aggravation, which will likely cost you more money in the long run.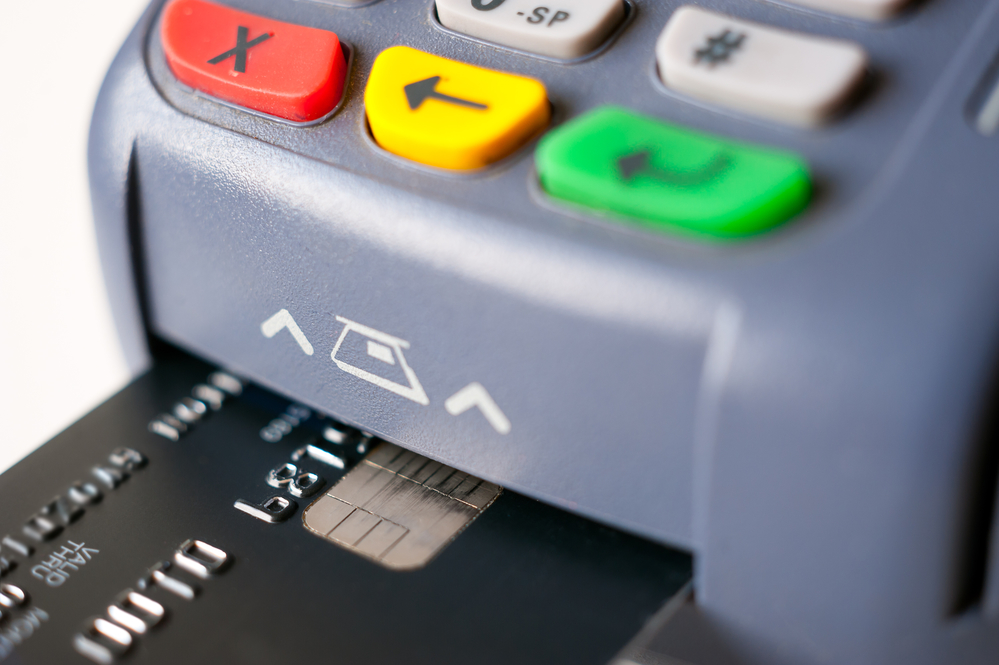 Understanding the importance of providing security to the thousands of existing merchants, whether they are using a simple credit card terminal or a high-end POS (point-of-sale) system, tech companies are now offering various solutions. The electronic payments industry is complicated and we try to explain things to merchants in an easy to understand way, so it is easier for them to make critical decisions. Decisions that will save them time, money and aggravation.

EMV Enabled Credit Card Terminals Provide the Best EMV Solutions
Verifone, Ingenico and Pax are the main credit card terminals on the market today. Only EMV enabled terminals are being sold and older non-EMV terminals are being turned off with little warning from the processor. These terminals are very secure since the information is encrypted and the processing takes place on the processors servers, no the server of the merchant. A fraudulent credit card can still trick these terminals, however, if the terminal can't read the chip and the merchant decides to swipe or key enter the card number instead.

Terminals are one of the best EMV solutions for another good reason as well. They are very low cost compared to POS systems that range in the thousands of dollars. If your POS sales agents quotes you a large fee for integrated and additional fees for each transaction, you may want to consider just putting in a standalone credit card terminal. It depends on how large a business you have and how many transactions you are doing per month.
Micros POS System and EMV Options
One of the most widely known POS systems out here today is the Micros POS system. It is not by any means the least expensive, but it is a very robust system easily handling large restaurants and multi-location franchises. In late 2014, Oracle Corp. made a strategic move and purchased Micros Systems, Inc. As all this was happening, EMV guidelines came out and the chip card. It was actually a third-party provider that came up with a solution for accepting chip cards in a Micros POS and Micros/Oracle approved this third-party provider.

The solution provides what is known as a "gateway" or "link" between the credit card terminal and Micros POS system so the ordering, payment and credit card processing functions can take place securely and seamlessly with one integrated EMV solution. It is also a fully integrated solution, meaning the terminal and POS system are communicating.
As one of the best EMV solutions available for Micros/Oracle, it provides encryption of the credit card data being transmitted through the terminal during the swipe or insertion step. The credit card data is protected since the software scrambles the customer's credit card information so it is not stored or processed in the Micros POS. This encryption provides the needed security and safety to guard against data breaches at the POS station. As a result of this encryption the cardholder's credit card information cannot be memory scraped and stolen.
The Micros EMV solution is enabled by a certified pre-loaded terminal that executes the security application, which in turn drives the fully encrypted authorization process. The credit card data is encrypted on the terminal at the time of the swipe or insertion of the EMV chip card. The encryption is used not only to scramble the credit card data to prevent the theft of information by fraudsters, but also to create a "token" for further protection when data is being transmitted between terminal and POS system.
The credit card data is not stored or processed via the POS system, it remains encrypted in transit to payment servers and it is only decrypted at the credit card processor's secure data center.
Advantages of Using the Best EMV Solutions
Merchants can take advantage of the following features:
Encryption at initiation and during the payment authorization process;

Tokenization for additional security between terminal and POS;

Use of the gateway eliminates the per transaction fees of Merchant Link;

Reduced risk of credit card fraud when processing chip cards;

No more friendly fraud claims by customers who contest a charge knowing you are still swiping magnetic strips; and

Greatly reduced yearly PCI compliance process.
The Best EMV Solutions Greatly Reduce Data Breach Risks
The highest percentage of data breaches and attacks come from POS system intrusions. Terminals are viewed as more secure and many experts agree that processing should not take place at the POS level, but rather at the terminal level. Terminals utilize advanced algorithms contained on a chip card to authenticate that the card is legitimate and validly issued. Most POS systems require a credit card to be swiped for payment and cannot accept chip cards. Encryption is the only protection against widespread malware at the point of sale. EMV chip technology is important to protect merchants as well as consumers from fraudulent transactions that cost everyone in the long run.   

Please feel free to contact us for more information on how we can help you save money on your processing costs with the best EMV solutions.
 Powered by NXGEN Payment Services, a Registered MSP/ISO of Elavon, Inc. Georgia.