Merchant Processing Tips
We offer these merchant processing tips to help you when it comes to either reviewing the rate and terms you have with your current processor or adding processing to your new business. We pride ourselves on our experience, professionalism and service to our customers. Hopefully these merchant processing tips provide you with insights into the electronic payment industry and increase your knowledge on what is often seen as a very confusing industry.
After reviewing this information on merchant processing tips, if you would like a free rate quote or just have a question, please fill out the form on the right and we will get back to you promptly.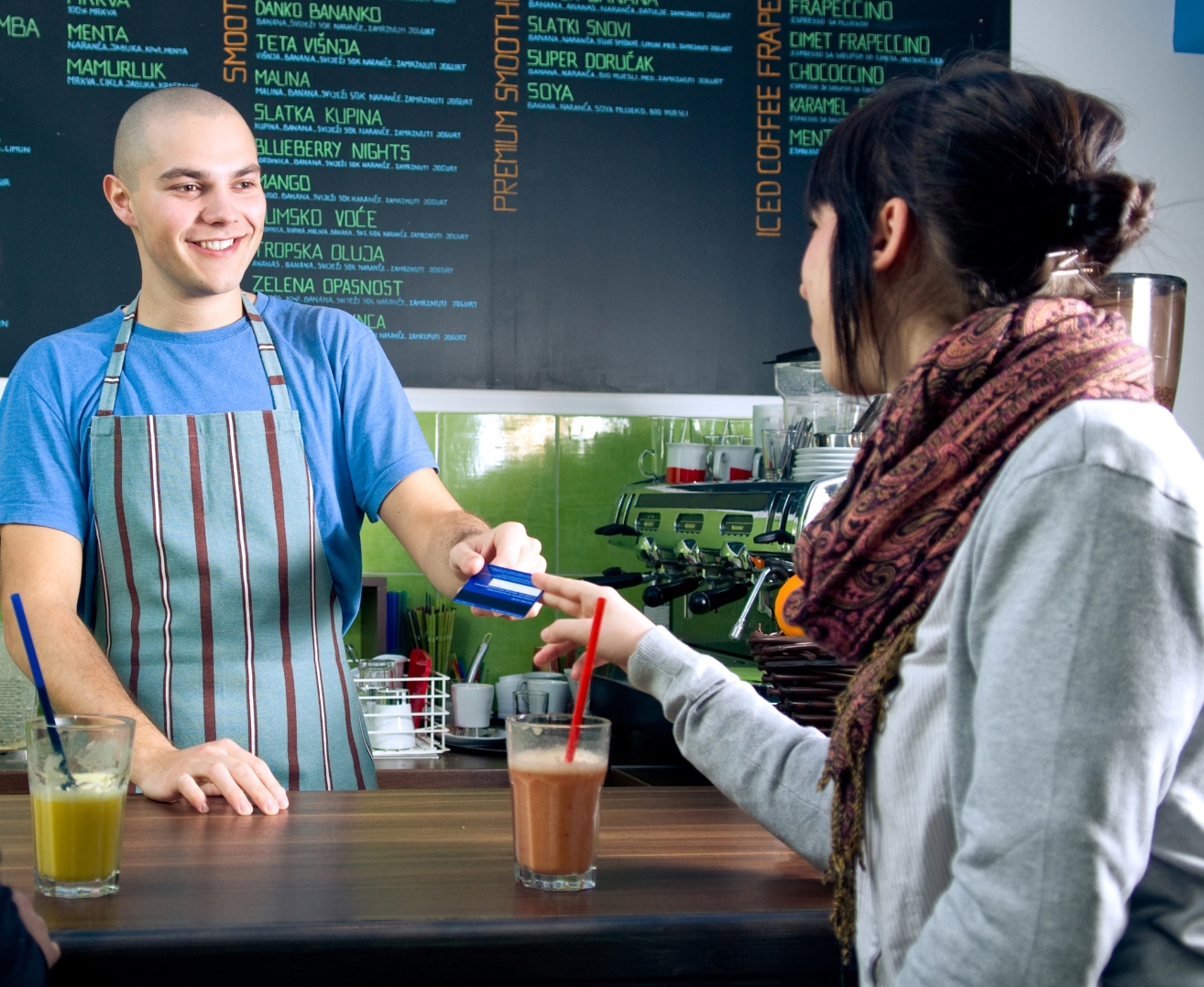 1.  Is a Lock-up or Early Termination Fee Really Worth it?
No matter what he sales agent or banker says, you can usually negotiate and ask for a monthly contract rather than a three-year commitment. Your decision should be based on the agent you are dealing with, the reputation of the processor and how good a rate you are getting.  Also, if you are getting some free equipment or other perks, then depending on how much money you are saving a three-year lock might be worth it. Just make sure you check your numbers carefully.

2. Is the Pricing Easy to Understand?

 
Make sure that your pricing is straight-forward and easy to understand.  If your sales agent can explain the quote simply and in plain English, they may be hiding something. There should be nothing hidden and no complicated fees that are hard to figure out.  Get the quote in writing and compare it to the pricing in the contract BEFORE YOU SIGN.
Recently an new program has become available that passes the credit card processing fees onto the customer, saving business hundreds, in in many cases, thousands of dollars each year in credit card processing fees. Our zero cost credit card processing program has been gaining momentum and is available to business in New Jersey, California, Nevada and many other states as well. Contact us if you are interested in this program or have a question on these merchant processing tips.
"Interchange" is based on many fees that make up the majority of monthly credit card processing fees.  Interchange fees are set by the major card brands which include Visa®, MasterCard®. Interchange fees are paid by the merchant's bank and are received by cardholder's bank, also known as the issuing bank.  The fees are paid to compensate the issuing bank for the value and benefits that merchants receive when they agree to accept credit card payments. There are well over 100 different fees or rates since they are different for each type of credit card, such as rewards cards, travel cards, corporate cards, government cards, fleet cards and so on.
"Processing fees" on the other hand are the fees paid by the merchant and received by the merchant's processing bank, also known as the acquiring bank.  There are basically three different fees that can be charged for processing the transaction, although some sales agents in the industry like myself only charge an authorization fee and discount fee on each sale.  Authorization fees should only be a few cents on each sale. PayPal charges $.30 per transaction which is considered by many to be quite high, especially on transaction of less than $30.00.
"Discount fees" are quoted in the form of basis points, which are fractions of a percent. Example:  40 basis points equals .004 or four tenths of a percent. Most agents will quote you an authorization fee and discount fee based on the type of business you are in, your monthly credit card volume and your average customer sale.
If your sales agent or bank is also charging you a "transaction fee" you would then have to add the authorization fee and transaction fee together to see how many cents you are paying on each sale. Some sales agents may try to hide the fact that there are those two fees, and if you see those two fees on your application before your sign, you are very likely overpaying. That is why we include this in our merchant processing tips. Don't pay a separate transaction fee.
3. Know What You are Paying in Standard Monthly Fees.
You also want to understand the monthly amounts you are paying for things like a statement fee, PCI compliance fee, debit enablement fee (if your business accepts debit payments) and next day funding fee (an optional fee). Also, ask what the standard monthly fees are, such as setup fees, monthly minimums or activation fees.
Don't let the sales agent or bank rush you into signing. If you are a restaurant owner or manager you can also refer to our merchant processing tips for restaurants to  some additional information specially prepared for restaurants.
4. Always Compare Prices and Terms.

 
It doesn't cost anything for you to compare. We are happy to give you a free analysis and quote. The more you understand about our merchant processing tips the better your chances of making an educated decision that is best for you and your business. If we feel that you are getting a good rate and terms from your current processor we will let you know. If we can only save you $25 or less per month and you are getting good service from your current processor and sales agent, they you may not want to switch and we understand. On the other hand, if we feel we can save you a significant amount and give your better service, we will make you an offer and let you decide if you would like to switch. It's that simple.
We are looking to build long-term relationships with merchants of all sizes and in all industries.  Our team provides a more personal and professional approach which most of the merchant processing companies simply don't provide. These larger firms typically use call centers or inexperienced sales people with a high turnover rate so you may call up your sales agent a few months later to find he is no longer there. You need to talk with someone with the experience and background that can give you the information and service you need.
This is a service business and we provide what we feel is a hands-on personal touch and professionalism. Many merchant processors use call centers and salesman that do not stay on the job more than six months. We are offering these merchant processing tips to help you, the business owner, better understand and negotiate better terms and pricing.
5. Is the Sales Agent Offering Reliable Information and Solutions?

 
The larger merchant processing companies often use sales agents that may lack the experience and background needed to adequately advise your business it is important to talk to someone with years of experience not only in the merchant processing field, but also with years of business experience and knowledge. A young sales agent who lacks this knowledge and experience is not necessarily the right person to advise a new business, restaurant, e-commerce company, wall firm, doctor's office, hotel, franchise, or business located outside the United States on what the best options or solutions are for a business person looking for answers. Our knowledgeable team takes pride in personally analyzing a business' current credit card processing fees and providing ways for them to save money.

6. Are you getting Personalized Attention?

 
Not only should your merchant processing sales agent be able to handle all your credit card processing needs, but there should also be a personalized attention to detail. They should be able to offer tips on PCI compliance, fraud prevention, POS systems (not just the one they are promoting), gift cards, online ordering for restaurants and employee training on the processing equipment.

Our team stands out among the competition due to this hands on consultative approach. We personally analyze a business's current credit card processing fees and offer suggestions on how to save them money and increase their business. Some merchant processors are too big to give such personalized attention and it is the customer that suffers. Properly analyzing the customer's recent credit card activity enables us to offer our clients the best terms and pricing.
These Merchant Processing Tips will Save you Money
We hope these merchant processing tips have been helpful and urge you to contact us to get a free analysis and rate quote to help you reduce your monthly costs. Even if you have been with the same processor for several years, you may not have noticed your rates going up. Many processors will raise your rates, even after one year, so always check your monthly statement. We look forward to assisting you.
 Powered by NXGEN Payment Services, a Registered MSP/ISO of Elavon, Inc. Georgia.