Stamford Credit Card Processing
We provide Stamford credit card processing to many businesses throughout the tristate area. We believe in providing straightforward pricing and exceptional service to our merchant clients. As a result of dedication to our small business and larger clients, we have established many long-term relationships. As the electronic payments industry has changed over the years we have advised our clients of these changes.  Not only have we helped them reduce their risk and meet the EMV guidelines, but we have also been able to reduce their monthly credit card processing rates as well.
While many agents have come and gone, we have continued to provide quality Stamford merchant processing services for our clients. We don't believe in pushy sales tactics or hidden fees. We provide complete transparency and true interchange plus pricing. If your agent has not properly explained this simple pricing structure, give us a call for a free analysis and rate quote or use the form on the right to contact us.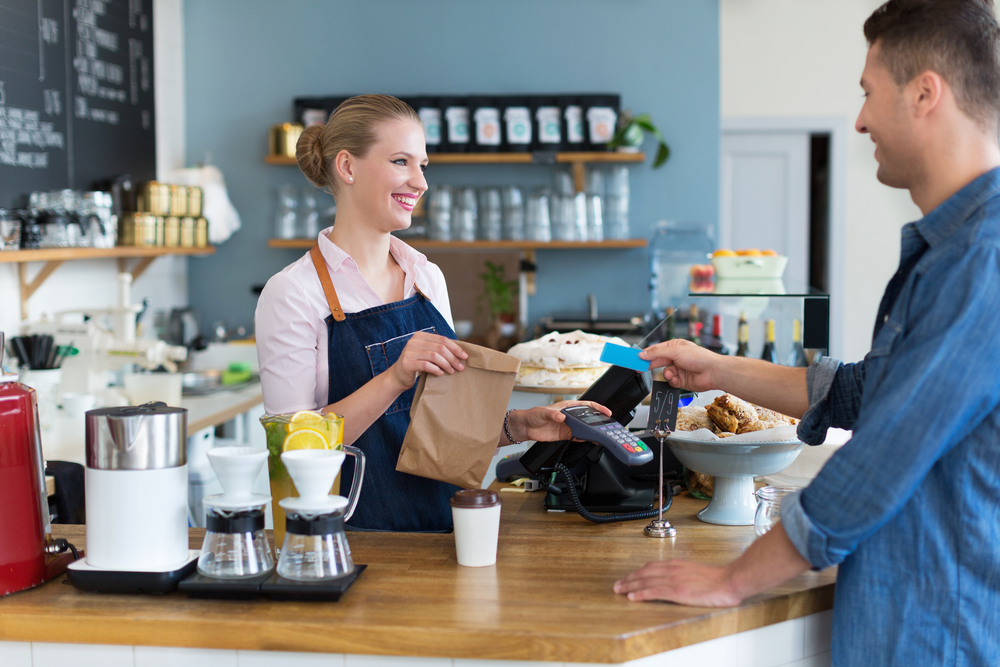 Another benefit in pricing that we can provide our merchants is being able to competitively quote them a price, since we are not tied down with just one processor. Many sales agents are basically handcuffed since they can only offer them pricing from one processor, even if another processor may have better pricing for that merchant's industry.

Another example of why being tied to one processor restricts the ability of a sales agent to assist a merchant involves point of sales (POS) systems. Some POS systems can only process credit cards through one processor because of an exclusivity or lock-up arrangement. Because of this restrictive arrangement, the processor often has higher processing fees since it knows the merchant cannot go somewhere else to get a competitive bid. This is not always the case however, and when we provide you with Stamford credit card processing services we fully evaluate your processing needs to make sure the merchant processing rates quoted for your POS system are competitive.
This anti-competitive agreement between the processor and POS distributor is usually a losing proposition for the small business owner for several reasons. First, as we mentioned, the business owner has no chance of getting competitive pricing on the credit card processing fees it will be paying since it is getting a quote from only one processor that has tied up the POS company, usually for a share of the fees. Second, if the sales agent does not disclose the processing rates and the merchant later realizes the processing rates he or she is paying are excessive, the business owner cannot switch processors without also switching to another POS company, which is a costly switch to make. Third, some sales agents require the merchant to sign up for a multi-year agreement claiming it is customary and the merchant can only get the so-called "lower pricing" by signing a three year agreement. These type of tactics act as a "lock-up" and occasionally even have termination fees in the hundreds or even thousands of dollars.
We are especially helpful when it comes to Stamford credit card processing for restaurants and work with a processor that currently is the only on providing a Micros EMV solution for restaurants.
While we provide our services nationwide, we are especially proud of our local roots and offering Stamford credit card processing services for local businesses is one way we show our appreciation and help local business owners save money on credit card processing costs.  We provide a free analysis to all businesses (wherever they are located), even new businesses with no track record, and unlike most of our competitors we have,
No application fees;
No multi-year lock-ups;
No early termination fees; and
No monthly minimums.
In many cases we can provide your business with a free credit card terminal, regardless of whether or not you are a Stamford credit card processing client or located anywhere in the continental United States. We can also provide our expertise and advise you on whether or not EMV guidelines require you to use a wireless terminal.  For instance, many people do not know that table service restaurants, which are those restaurants that do not have a pay at the counter set up, should be using wireless terminals that are brought to the customer's table when it is time for the bill to be paid.
Next time you have a problem or are not getting the service you expect from your current processor fee free to give us a no obligation call. If you are a new business looking for Stamford credit card processing solutions or just want us to give you a competitive quote to save you money please feel free to give me a call.
Powered by NXGEN Payment Services, a Registered MSP/ISO of Elavon, Inc. Georgia.