Wireless Credit Card Processing Machine Checklist
We put together this wireless credit card processing machine checklist to help businesses evaluate the different factors they need to consider, which will help them in their decision-making process. There are a dizzying number of choices, so we tried to keep this analysis simple. If your business is doing less than $10,000 per month and you are using a Verifone VX520, you may want to consider switching to a wireless card reader like SumUp which charges 2.75% and $0 per transaction for credit card present transactions with no other monthly fees.  Also, they do the PCI compliance for you so there is no annual questionnaire or non-compliance fee to worry about.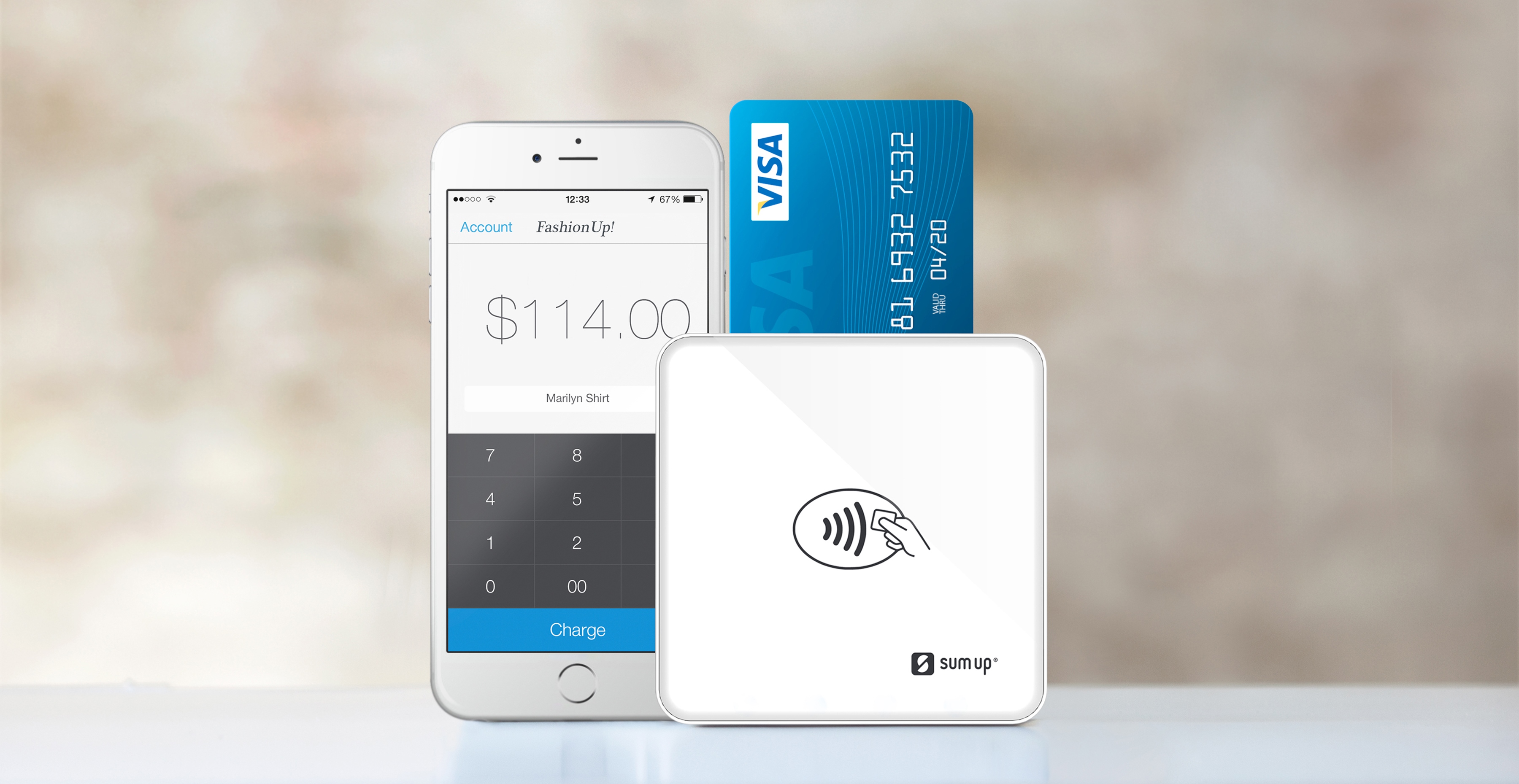 What Type of Business Do You have?
Some businesses are very well-suited for using a wireless credit card terminal. For instance, tow truck operators, servicing companies that need to take payments in the field and even businesses that sell a product at farmer's markets or at a shopping mall kiosk. A wireless credit card reader does not have to be mutually exclusive, you can have a POS system at your store, but still use something like SumUp in the field.

What is the Size of Your Business and Number of Checkout Stations?
If your business has several checkout counters and a high volume of transaction each day they you may want to consider using a Verifone VX520 credit card terminal at each station. High volume would probably be over $10,000 per month in credit card transactions. Unless most of those transaction are for over $100 per transaction. If you are in one of those 40 or so states that allows zero cost credit card processing, which means passing on the processing fees to each customer instead of the business paying those fees, then contact us about running some numbers so we can show you how much you can save. Generally speaking, a business paying $800 per month in processing cost can lower that to under $100 per month by paying for the terminal, PCI compliance and account maintenance fee. 
But guess what, even if you're a business like a restaurant, liquor store, auto repair station or dry cleaners doing over $100,000 each month in credit card transactions and paying $3,000 in monthly processing fees, we can still lower your payments to under $100 per month saving your business thousands each month in credit card processing fees. Just contact us and we'll show you how we can help.
What Amount of Monthly Credit Card Processing Do You Anticipate?
If you are a startup business and feel there won't be many credit card transactions the first few months, then a wireless card reader, instead of a credit card terminal is probably a wise choice for you. This way you won't have the typical monthly fees which can run about $50 to $75 per month, even if you don't process a single transaction. You can always upgrade to a terminal in a few months.

Will Payments be Taken In-Store Only, in the Field Only or Both?
When putting together your own wireless credit card processing machine checklist, think of all the different ways your business could potentially be taking payments. Using a wireless card reader is very simple and can be used as an add-on to they way you are currently taking payments, it doesn't have to be mutual exclusive. For instance, let's say your have been taking credit card payments in store for years, but now you are doing deliveries or sometimes do emergency road service or emergency home repairs and would like to now take payment at the time you do the job. Simply keep your existing payment structure in place and add a wireless terminal like SumUp.

Is Your Business Seasonal?
If you have a seasonal business like selling pickled vegetables in the mall at a kiosk or at country fairs or at the local farmer's market you would definitely want to use a wireless card terminal like SumUp because there are NO FIXED MONTHLY FEES if you don't use it for one or two months. It is perfect for a seasonal business like that because the fees are only transactional based.

Do you Dread Doing Yearly PCI Compliance and Getting Hit with Non-Compliance Fees?
Another important item on our wireless credit card processing machine checklist is the dreaded PCI compliance issue. Believe it or not, but the PCI compliance is done for you because your processing is being done through what is called a facilitator or aggregator, so they are responsible for the PCI compliance. We have many business clients that just dread that yearly PCI compliance, because they are just too busy. It is an important but necessary risk reduction requirement, but if you are a small or seasonal business that can use a wireless card reader, then why not give it a try and say good bye to that yearly PCI online questionnaire.

Do you Want to Avoid Monthly fees if you don't Process One Month or Just do $1,000 per Month?
This wireless credit card processing machine checklist provides two ways for you to save money when it comes to monthly credit card processing fees. First, if you are a small business your fees will be 2.75% for card present transactions and that's it. So whether your customer is paying you with an American Express or a corporate card that has a high interchange rate, you only pay 2.75% on that transaction. Second, with some wireless card machines, like SumUp, there are no monthly fees if you don't do any transactions. That is a terrific feature and cost savings.

Is Your Business in a High Risk Category?
Not all business will qualify to process transactions on a mobile card reader, because most of them will not open an account for a merchant in what are considered "high-risk" categories. There are strict guidelines and conditions imposed by the major card brands and banks. Some high-risk categories include smoke shops, adult entertainment not intended for minors, gambling services, whether illegal or not, under any applicable laws, and businesses that are related to weapons or illegal drugs or products.

Do you Hate Having to Stick a Wobbly Card Reader into Your Phone?
Last but not least, this is often one of the most important considerations on our wireless credit card processing machine checklist. Some business owners just don't like the cheap look and feel of having to stick that wobbly card reader in their phone jack. I can see their point. The SumUp card reader is much more durable and less likely to break.  I use one for demonstration purposes and for selling thermal paper to my clients when they have an emergency and run out. The other day, I dropped my SumUp credit card reader about 3 feet onto my hard wood floor at my house. It bounced a few times and I cringed at the thought that I had broken it, especially since I was going to meet a merchant and use it in a demonstration later that day. Well it worked just fine, but I don't recommend dropping it. 

We hope this wireless credit card processing machine checklist has been helpful and given you some valuable information to make your decision. If you have any questions or are still on the fence as to where a wireless card reader is the right decision for your business or you just want to add one to your existing payment structure, give me a call and I will be glad to discuss you options and other possible solutions.
 Powered by NXGEN Payment Services, a Registered MSP/ISO of Elavon, Inc. Georgia.